Newsfeed > Statement Against Separation of Children from Parents at the United States Border
by David James Fisher, PhD, with Van Dyke DeGolia, MD
,
posted on Jul 7, 2018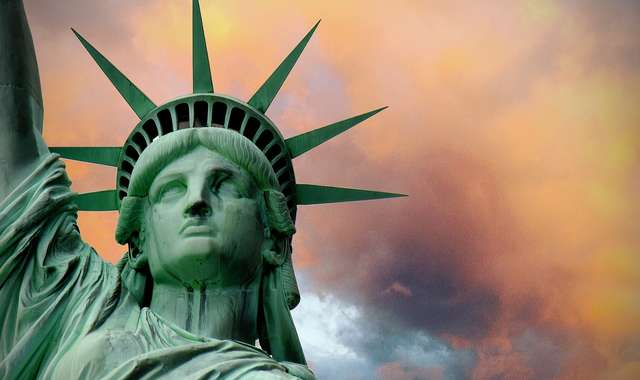 The New Center for Psychoanalysis is alarmed by the Trump administration's policy of separating children from their parents at the United States border. We unequivocally oppose this policy.
As psychoanalysts, we respect the rights of individuals to seek safety and asylum in our country. Many of us come from families whose parents or grandparents immigrated to America. These rights have a long and honorable legacy. Our country has historically been receptive to refugees fleeing violence and brutality. Individual families seeking refuge here should be warmly and humanely welcomed, not criminalized or pathologized, not deported or interned in concentration camp-like detention centers.
Because of our clinical practices we understand the devastating effects of breaking up families on both the children and the parents. Many children under ten years of age may be permanently traumatized by these harsh policies, suffering deep, lasting psychological wounds. They will lose the safety and protection of their parents as they enter a new society. They may develop severe short-term and long-term symptoms, including nightmares and sleep disorders, eating disorders, and a spectrum of anxiety disorders, including abandonment terrors and panic attacks. Separation from parents may produce sadness and depression, a loss of self-regulation and self-esteem, a difficulty in trusting adults and authority figures, and a pervasive sense of psychic numbing, disorientation, derealization, and depersonalization.
Their parents will feel helpless and powerless to assist their children, particularly acute in a crisis situation of trauma and loss. As a result, the parents may experience long-term after effects of shame and guilt about the separation from their children, blaming themselves for the abandonment, rather than holding the government accountable. But, more concerning, the parents may have feelings of emotional trauma and develop symptoms of long-term PTSD caused by having their children forcibly taken from them.
Psychoanalysis is grounded in a fundamental respect for the dignity and freedom of the individual. We affirm and encourage the development of each individual's full potential. We support policies that protect the integrity of the family, understanding its critical role in the psychological maturation of the individual. In the face of forced separation of children from their family, healthy developmental pathways cannot occur, and at best, are likely to be derailed by the resulting trauma.
We support the immediate reuniting of children with their parents. We oppose any and all policies that brutalize and dehumanize children. We vehemently oppose policies of putting children in cages. We oppose cutting off children from communication with their parents. We stand in opposition to the policies of state-sponsored child abuse. We oppose the callousness of the Administration's zero tolerance policies, seeing them as unethical, xenophobic, racist, and cruel.