Newsfeed > Parents Are Worn Out
by Regina Pally, MD
,
posted on Jul 1, 2020

It has been over three months that parents have been sheltering in place with their kids. When I ask parents what they are feeling, what I hear a lot is, "I am worn out." To be clear, parents also feel scared, uncertain, overwhelmed and stressed by the virus itself, financial problems, the social distancing, and the 24/7 childcare. What I think, however, is that after all this time with each day being practically identical to the one before, the intensity and specificity of those individual feelings have become dulled down and have been transformed into a blurred state of just being worn out.

Even though places are opening up, and we can go outside, perhaps even to the store or a park, the fact that the virus is out there, and we have to wear masks if we are less than six feet apart, puts a real damper on life. Plus, there is the fact that summer camps and other summer programs are still mostly closed, and parents are looking at many months ahead of being with kids all the time and perhaps having to juggle that time with work. Additionally, so much is still uncertain, such as: What will it look like when (and if) schools open in the fall? Is it safe to see other families or go out to eat, or go shopping or to travel? Will the economy bounce back?  Will there be a treatment or vaccine for the virus? This worn out feeling is going to be around for a long while yet. While nothing can fix the feeling totally, Reflective Parenting can at least help to reduce that worn out state.

When parents ask the question, "What can I do to stop feeling so worn out?", Reflective Parenting responds, "It depends." It depends on what it is that is making you feel so worn out. Just like all aspects of parenting, there is no one right answer about what to do. The answer to your question depends on who you are, who your child is, and what your family circumstances are. And you have to look inside yourself to find the answer. Of course, it may not always be obvious. But the point is, you can't do anything about it until you know what the cause is. It is a worthwhile endeavor to spend some time at it, if the answer is not immediately clear. The truth is there are many other possible causes. Each person is an individual and what causes one person to feel worn out may not cause another to feel that way. Here are three possible causes of feeling worn out to illustrate how being reflective can be helpful. As you will see, some aspects of these do overlap. These ideas are for parents and the clinicians who work with them. 

1. Expectations that are too high
One source of feeling worn out is when parents expect more of themselves as parents than is realistically possible under the circumstances. By its very nature the situation has put limits on our personal resources. Therefore, our expectations of what we can do as parents must be pared down accordingly. That means the activities you can provide your child will be limited. Your child may not be able to get as good an education at home as they would have in school. Your child may be more bored than usual. You may have to allow more TV than usual. You must accept the limits of reality and not expect more of yourself than is possible. Instead of focusing on how bad that is for your child or, conversely, what a bad parent that makes you, focus on how well you and your child will be learning to live within the reality of the situation. That is a very powerful coping ability and serves as an important way to self-regulate distress. When you are able to reduce your expectations to be more in line with reality, it is a true success. It is not a sign of failure, or inadequacy.

2. Not enough time for yourself
We all need some time to ourselves. However, with all the extra childcare that parents are having to do these days, and all the juggling between work and household chores in addition, most parents complain they don't have enough time to themselves. It is bad enough during regular time, but with the coronavirus it is even worse. To be rejuvenated, parents need some time to themselves. As a parent, remember your child will not give it to you of their own accord. Often not even a spouse will give it to you. YOU have to take it for yourself. You have to:
Recognize you need it
Believe you deserve it
Figure out what kind of time to yourself will help you feel rejuvenated. (See #1, if accepting the reality of limited circumstances is difficult for you.)
Make sure to express that you want it. I find that when parents have all of these in place, they are more effective in getting the time they need.
 If you are someone who feels it is selfish to take time for yourself away from the kids, you will have to try to re-frame the situation. Consider it a health thing or think of it almost like a medical prescription from the Doctor. It may mean overcoming your difficulty asking for help or your guilt about not being available to them for a certain period of time. Some parents have instituted quiet time, like a siesta where everybody takes a break and stays in bed for a while. Do not feel guilty about needing time to yourself. It is simply part of the human condition. We are social creatures for sure, but we are also individual creatures who need some alone time to get refreshed. Like needing sleep at night. (See #1 if you are having difficulty living within this reality.) How you go about it of course depends on the age of your child and who else is in your family, and of course the realistic restraints that you can at least have some time to yourself, even if it is not all the time you wish you had.

3. Overwhelmed with household chores in addition to taking care of the kids all the time
This is a great thing for parents to feel worn out by. What I mean by "great" is that it actually provides a great opportunity to get kids more involved with helping out around the house. By helping out with household chores kids learn responsibility: how to give back to the family, and how to participate cooperatively within a group. The message is that we are all in this together. We all have an important role to play. That actually helps foster a good sense of belonging in kids. Chores have to be age-appropriate. And parents in the beginning may have to do a lot of reminding and dealing with protests from kids.
Don't feel guilty about making kids do chores even if they don't want to. It is an amazing life skill to have for the long run of life. Chores, like any other skill, build competence.
Don't be too irritated by kids who neglect or balk at chores. If you have not been fully clear yet on your expectation, they will also be fuzzy as to whether they really have to do it.
It takes time to internalize a new habit. Remember especially if you are expecting kids to do chores for the first time, there is a learning curve that takes time whenever one has to learn a new skill or habit. The point is to feel confident in requiring chores, and to be clear about your expectations. And if you keep at it, they will eventually internalize the sense of responsibility.
Do it reflectively but don't cave. Listen to protest, see the child's point of view, and maybe even modify the chore a bit to fit better with your child. However, kids know that parents are in charge and they want parents to be in charge. Expecting kids to take on household responsibility is part of your "in-charge" role as a parent. Be patient, be understanding, but be firm and clear.
The take home lesson is this. Problems will always be there, both for you as a parent and for your child. Parenting is not about eliminating problems, it is about helping kids to learn adaptive ways of dealing with the problems they face. The same is true for you as a parent. Therefore, don't just deny or try to hide your problem of feeling worn out. Do something adaptively to deal it. It is a wonderful lesson for your child to learn that you are human and have needs. It strengthens boundaries, builds resilience, and will end up benefitting both you and your child.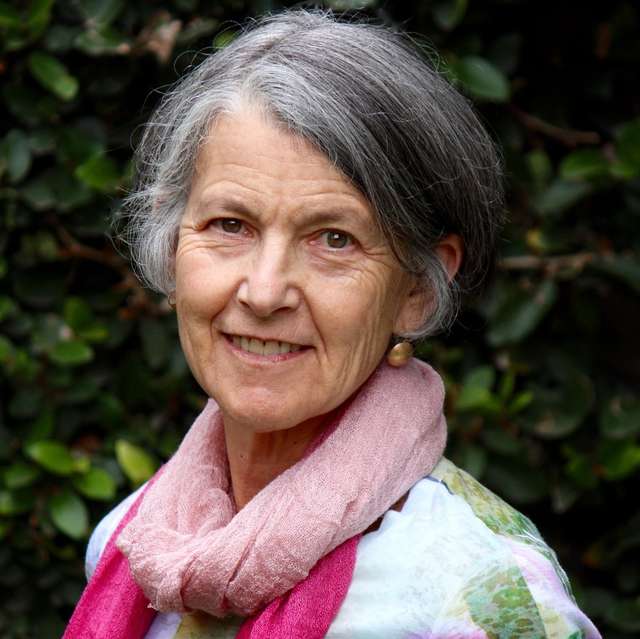 About the author: NCP faculty member Regina Pally, MD, is a psychiatrist and psychoanalyst with a focus on parent-child relationships. She has been in practice for over 30 years, with a background in neuroscience. She is author of the book Mind-Brain Relationship and co-author of Clinical Perspectives on Reflective Parenting: Keeping the Child's Mind in Mind. Dr. Pally is founder and co-director of the Center for Reflective Communities.