Carol Hekman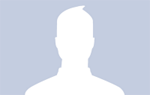 Carol Hekman, PhD
Psychologist
License # PSY 9791
Contact Information:
E-mail: (no permission to view this data)
Languages spoken: English only
---
Practice Information:
Areas of Practice: Divorce; Spirituality; Anxiety Disorders; Life Transitions/Adjustments; Depression and Mood Disorders; Work/Career Issues; Attachment Disorders; Relationship Issues; ADHD
Years in Practice: 20 or more
Populations Served: Older Adults; Couples; Adults
---
Bio/Background:
Carol Hekman, Ph.D., is a psychologist and certified training and supervising psychoanalyst. She has a private practice woking with adults and older adolescents in Pasadena, California, doing psychoanalysis and psychoanalytic psychotherapy. As a core faculty member at NCP, she teaches on a variety of subjects including classes on Freud and Object Relations/Klein and is involved in case conference classes. As a training and supervising analysis, Dr. Hekman supervises candidates developing their skills in psychoanalysis as well as supervising individuals interested in learning psychoanalytic psychotherapy. She is past secretary of NCP and has served on numerous committees within the organization. She has been a training and supervising analyst at the Newport Psychoanalytic Institute, teaching and supervising candidates. Also, she was a long-standing board member of the Rose City Center in Pasadena, CA, where she taught and supervised pre-doctoral interns.
Back to profile