Eugenie French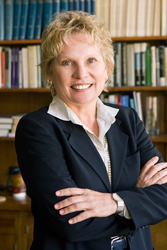 Eugenie French, PsyD
Psychologist
License # PSY18465
Contact Information:
---
Practice Information:
Areas of Practice: Infertility, Pregnancy, Prenatal, and Postpartum; Anxiety Disorders; Depression and Mood Disorders; Work/Career Issues; Relationship Issues; Creative Blocks
Years in Practice: 11-20
Populations Served: Children and Adolescents; Adolescents; Older Adults; Couples; Children; Adults; Families; Infants
---
Bio/Background:
Eugenie E. French, Psy.D. is a Psychoanalyst in private practice, providing psychological and psychoanalytic services across the lifespan, in Beverly Hills, California. Dr. French has trained extensively in both Infant Observation and Group Relations training in the Tavistock model, including observing infants in the Neonatal Intensive Care Unit (NICU). Dr. French is a clinical member of THRIVE Infant-Family Program and a full member at New Center for Psychoanalysis (NCP) where she assists in the leadership of Infant Observation Training.
Back to profile