Rina Freedman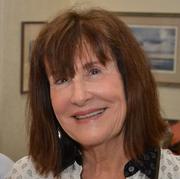 Rina Freedman, LCSW, PsyD
LCSW
License # LCS 11570
Contact Information:
E-mail: (no permission to view this data)
Languages spoken: English,German, French, Hebrew
---
Practice Information:
Areas of Practice: Diversities; Family Conflict; Anxiety Disorders; Life Transitions/Adjustments; Intimacy and Sexuality; Work/Career Issues; Attachment Disorders; Relationship Issues; Creative Blocks; Codependency
Years in Practice: 20 or more
Populations Served: Couples; Adults
---
Bio/Background:
Rina Stahl Freedman trained in Family Systems (Yale/CT Mental Health Program.) She is a licensed Social Worker (UCLA) and a psychoanalyst and senior teaching faculty at The New Center for Psychoanalysis in Los Angeles, CA, where she earned her Doctorate in Psychoanalysis in 2015.
Dr. Freedman lived in Hiroshima, Japan where she taught English at the University level and was active in building cultural bridges between American and Japanese people. Dr. Freedman lived in Lausanne, Switzerland where she was on the faculty of the psychiatric Child and Adolescent Out patient clinic.(Office Medco-pedagogique)
From 1973 -1980, Dr. Freedman lived in Lausanne, Switzerland. She treated adolescents and families in conflict under the auspices of the department of Psychiatry, Lausanne University School of Medicine and the Office medico-pedagogique. In her private practice in Los Angeles, Dr. Freedman treats adults and couples.
Dr. Freedman has a special interest in Cross-Culture and Diversity issues in clinical treatment and the psycho/social climate.
Dr. Freedman is a native of Israel. She speaks English, German, French and Hebrew
Back to profile