Gouyu (Jade) YU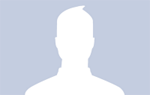 Gouyu (Jade) YU, Counselor
Other
License # 0619000008200054
E-mail: (no permission to view this data)
Languages spoken: Chinese, Cantonese, English
---
Practice Information:
Areas of Practice: Spirituality; Anxiety Disorders; Depression and Mood Disorders; Work/Career Issues; Attachment Disorders; Relationship Issues; LGBTQQ
Years in Practice: 6-10
Populations Served: Adolescents; Groups; Older Adults; Adults
---
Bio/Background:
Candidate psychoanalyst of NCP(California New Center for Psychoanalysis). Chinese National Psychological Counselor. MBA from Maastricht School of Management, Netherlands. LLB from Shenzhen University, Master degree program on Applied Psychology from Peking University. Graduated from CAPA(China American Psychoanalytic Alliance) Basic Training program, Advanced Training Program, Supervision Training program and Infant Observation program.  Analyzed and supervised by IPA or APA psychoanalysts and supervisors for many years. Psychoanalysis and psychodynamic orientation. Provide psychological counseling and psychoanalysis for people who are troubled with relationship and emotional difficulties.