John Altman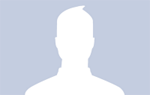 John H. Altman, MD, PhD
Psychiatrist
License # G44371
Contact Information:
---
Practice Information:
Areas of Practice: Anxiety Disorders; Depression and Mood Disorders; Grief and Loss; ADHD; Medication Management; Bipolar Disorder; Obsessive-Compulsive Disorder
Years in Practice: 20 or more
Populations Served: Older Adults; Adults
---
Bio/Background:
B.A., Harvard University; M.D., N.Y.U. School of Medicine; Medical Internship, University of Virginia Hosp., Residency, Mass. Mental Health Ctr.and Brigham and Women's Hosp. Prior employment: Staff Psychiatrist, Brigham and Women's Hospital, Chief of Psychiatry West Roxbury Hosp., Inpatient Unit Chief, Sepulveda V.A. Hosp., Inpatient Unit Chief, Cedars-Sinai Med. Ctr. Current: Full-Time Private Practice, Member and Faculty, NCP.
Back to profile