Susan Cofsky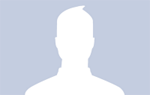 Susan Cofsky, PsyD
LMFT
License # MFT22119
Contact Information:
E-mail: (no permission to view this data)
---
Practice Information:
Areas of Practice: Divorce; Eating Disorders; Anxiety Disorders; Life Transitions/Adjustments; Depression and Mood Disorders; Work/Career Issues; Relationship Issues
Years in Practice: 20 or more
Populations Served: Adolescents; Older Adults; Couples; Adults; Families
---
Bio/Background:
Susan Cofsky, Psy.D., LMFT, is a psychoanalyst and a Marriage and Family Therapist. Dr. Cofsky is a senior faculty member at the New Center for Psychoanalysis (NCP). She previously served as NCP's Clinic Director and has been a member of several institute committees. In addition to teaching in the Training Program and Psychoanalytic Psychology Programs at NCP, Dr. Cofsky has taught at Cedars Sinai Residency Training Program, Antioch University, Wright Institute. She has been an instructor and supervisor at Newport Psychoanalytic Institute, as well as being Core Faculty at NCP Eating Disorders Training Program. She received a Master's Degree from USC in 1980, and in 2000 she received a Doctor of Psychology in Psychoanalysis from NCP. Dr. Cofsky maintains a private practice in Encino, California, where she sees individuals and couples as well as supervising interns.
Back to profile