Afsaneh Alisobhani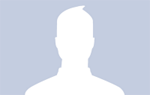 Afsaneh Kiany Alisobhani, Psy.D.
License # MFC39614
Contact Information:
E-mail: (no permission to view this data)
Languages spoken: English, Farsi
---
Practice Information:
Areas of Practice: Depression and Mood Disorders; Work/Career Issues; Trauma and PTSD; Anxiety Disorders; Gender Identity; Grief and Loss; Relationship Issues
Years in Practice: 20 or more
Populations Served: Adolescents; Older Adults; Couples; Adults
---
Bio/Background:
Afsaneh K. Alisobhani, Psy.D., FIPA is a training and supervising psychoanalyst, a faculty member, and past Vice President of Newport Psychoanalytic Institute (NPI). She is an Associate Clinical Professor at the University of California, Irvine, School of Psychiatry and Human Behavior. She is the founding member, faculty and clinical supervisor at Tehran Center for Psychoanalytic Studies ((TCPS) in Tehran, Iran and a lecturer and supervisor in Psychoanalytic Psychotherapy fellowship program at Tehran University of Medical Sciences (TUMS) and Ruzbeh Hospital in Tehran, Iran. She is also a supervisor and lecturer at China American Psychoanalytic Alliance (CAPA). She was the co-chair of the International Bion conference in Los Angeles in 2014. She served on the scientific committee for The International Bion Conference in 2016 in Italy and 2018 in Brazil. She has presented several workshops and papers internationally. She is the co-editor of upcoming books Exploration in Bion's 'O': Everything We Know Nothing About a published by Routledge in 2019.
Back to profile