Debra Myers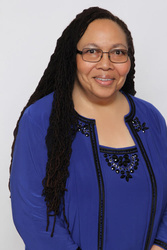 Debra J Myers, MD, PsyD
MD
License # G39266
Contact Information:
Languages spoken: English
---
Practice Information:
Areas of Practice: Diversities; Pain Management and Chronic Illness; Life Transitions/Adjustments; Depression and Mood Disorders; Work/Career Issues; Aging, Death and Dying; Relationship Issues
Populations Served: Adolescents; Older Adults; Adults
---
Bio/Background:
Debra J. Myers, MD is a graduate of Harvard Medical School. She has a private practice of Psychoanalysis and Psychotherapy in West Los Angeles, and serves adults and adolescents. She was a Biology major at Stanford University and did a residency in Internal Medicine at Stanford Medical Center. Her training in Pulmonary Disease and Critical Care Medicine was at UCSF. While on the faculty at Wayne State University School of Medicine, she earned an MS in Biostatistics and Clinical Research Design at the University of Michigan School of Public Health. Combining her medical training with an interest in issues of the mind, she began training as a Candidate in Psychoanalysis at the Institute of Contemporary Psychoanalysis in Los Angeles. She served as a volunteer telephone counselor on the Didi Hirsch Suicide Crisis Line. In addition, she spent two years as an intern-therapist at the Valley Community Clinic, a facility for the underserved. Dr. Myers received her Psy. D. from ICPLA in May 2020.
Back to profile