Christopher Walling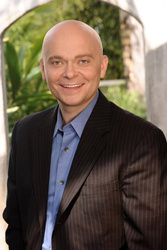 Christopher Walling, PsyD, MBA
Psychologist
License # 28945
Contact Information:
E-mail: (no permission to view this data)
---
Practice Information:
Areas of Practice: Diversities; Anxiety Disorders; Depression and Mood Disorders; Aging, Death and Dying; LGBTQQ; Trauma and PTSD; Codependency
Years in Practice: 6-10
Populations Served: Adolescents; Older Adults; Couples; Adults
---
Bio/Background:
Dr. Chris Walling, PsyD, MBA is a licensed clinical psychologist, psychoanalyst, researcher, and an active leader in the biobehavioral sciences. Dr. Walling is an Associate Professor in the School of Professional Psychology & Health at the California Institute of Integral Studies, the Research Chair & Past-President of the United States Association for Body Psychotherapy, and an Associate Deputy-Editor of the International Body Psychotherapy Journal. He is a Clinical Research Fellow at Kinsey Institute located at Indiana University Bloomington and serves as Vice President of Education & Outreach for the Alzheimer's Research & Prevention Foundation. Dr. Walling's research has surveyed the fields of somatic psychotherapy, relational psychoanalysis, and trauma psychology. He maintains a private practice in Brentwood (Los Angeles), California.
Back to profile