Thomas Brod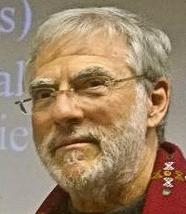 Thomas M Brod, MD
Psychiatrist
License # G20595
Contact Information:
E-mail: (no permission to view this data)
---
Practice Information:
Areas of Practice: Spirituality; Depression and Mood Disorders; Trauma and PTSD; Diversities; Grief and Loss; Aging, Death and Dying; ADHD
Years in Practice: 20 or more
Populations Served: Adolescents; Couples; Adults
---
Bio/Background:
Thomas M Brod, M.D. graduated from the University of California, Berkeley and received his medical degree from the University of Southern California. After serving in the Indian Health Service of the U.S. Public Health Service, he was selected into the National Institute of Mental Health Career Development Program, and was sponsored by NIMH during his residency and fellowship at UCLA Neuropsychiatric Institute (Psychiatry).
Trained in classical and contemporary psychoanalytic models, and Intensive Short-Term Dynamic Psychotherapy, Dr. Brod is a graduate of the Los Angeles Psychoanalytic Institute, and now senior faculty at its successor, the New Center for Psychoanalysis. He trained in ISTDP with Robert Neborsky, Patricia Coughlin, and Josette Ten Have-de Labije—but predominantly under Habab Davanloo in Montreal since 2001. Dr. Brod is an Associate Clinical Professor of Psychiatry at UCLA. Certified by the American Board of Psychiatry & Neurology, he is a Distinguished Life Fellow of the American Psychiatric Association, Senior Fellow of the Biofeedback Certifying Institute of America, and maintains professional memberships in national and local societies for medicine, psychiatry, psychoanalysis, hypnosis, biofeedback and neurofeedback. He is a practitioner of ketamine-assisted-psychotherapy (KAP). He is a certified instructor and supervisor of the International Experiential Dynamic Psychotherapy Association (IETDA), and is on the faculty of the ISTDP Institute. He has taught ISTDP on four continents. Dr. Brod is also a certified yoga instructor and a volunteer teacher at his local YMCA. Twitter handle: @tmbrodmd
Back to profile