Samuel Wilson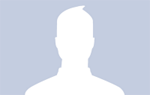 Samuel L. Wilson, MD
MD; Psychiatrist
License # A21662
E-mail: (no permission to view this data)
Languages spoken: English
---
Practice Information:
Areas of Practice: Depression and Mood Disorders; Medication Management; Anxiety Disorders; Grief and Loss; Aging, Death and Dying; ADHD; Bipolar Disorder; Obsessive-Compulsive Disorder
Years in Practice: 20 or more
Populations Served: Adolescents; Older Adults; Adults
---
Bio/Background:
After my first year of psych residency at the University of Colorado, I served as an Army psychiatrist for two years at Fort Lewis WA. I returned to LA where I completed my psychiatric training at UCLA-NPI. I practiced in Beverly Hills for seven years during my analytic training at the LA Psychoanalytic Society/ Institute where I graduated in1976. I moved my practice to Santa Monica in 1977 and remain in practice there now. I have been active in both teaching and administration at the Los Angeles Institute serving as President, Asst Director of Education and Chairman of multiple committees. I was the editor of the LAPSI Bulletin for several years. I am an Assistant Clinical Professor of Psychiatry at UCLA Semmel Institute where I have been active in teaching and supervising students in training. I also taught residents at USC for 4 years. In my practice I treat adult patients of all ages and some in late adolescence. For the past two years I have been Medical Director at Community West, an intensive outpatient treatment center for young adults and adolescents.