Mary Thomsen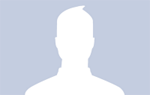 Mary L Thomsen, RN, PhD, PsyD
Other
License # RN #120140
Contact Information:
E-mail: (no permission to view this data)
Languages spoken: American Sign Language
---
Practice Information:
Areas of Practice: Spirituality; Depression and Mood Disorders; Grief and Loss; Aging, Death and Dying; Adoption
Years in Practice: 20 or more
Populations Served: Older Adults; Adults
---
Bio/Background:
I am particularly interested in issues related to aging. I have found it so useful in improving the qualify of life for an older person by helping them put together the psychological mosaic of their life using psychoanalytic techniques such as dream analysis. One of my elderly patients said recently "thankyou for helping me to make sense of my life."
Back to profile