Gabrielle Taylor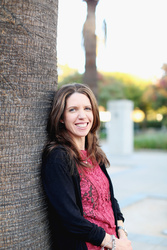 Gabrielle Taylor, PhD
Psychologist
License # 22054
Contact Information:
E-mail: (no permission to view this data)
---
Practice Information:
Areas of Practice: Anxiety Disorders; Depression and Mood Disorders; Grief and Loss; Attachment Disorders; Aging, Death and Dying; Addictions/Substance; LGBTQQ
Years in Practice: 11-20
Populations Served: Adolescents; Older Adults; Couples; Adults; Families
---
Bio/Background:
Dr. Taylor is a lover of truth, wonder, and compassion. She sees symptomatology as a communication, and psychotherapy as an opportunity to translate that communication, to understand what the patient is struggling with, all within the safety and privacy of a growthful relationship. She is a licensed Psychologist and Psychoanalyst in private practice in Pasadena. She spent 12 years, including 8 years as Clinical Director, at Rose City Center — a nonprofit mental health clinic that trains predoctoral and postdoctoral graduate students in Psychoanalytic Psychotherapy. Dr. Taylor achieved her Master's and Doctorate in Clinical Psychology from Fuller School of Psychology in Pasadena. She believes in the helpfulness of Psychoanalysis for all persons.
Back to profile