Ping (Steven) Sun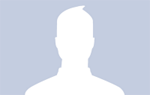 Ping (Steven) Sun, PhD
Student Research Psychoanalyst
License # RPS262
E-mail: (no permission to view this data)
Languages spoken: Mandarin
---
Practice Information:
Areas of Practice: Anger Management; Life Transitions/Adjustments; Depression and Mood Disorders; Anxiety Disorders; Narcissistic Personality; Creative Blocks
Years in Practice: 11-20
Populations Served: Adolescents; Children; Adults
---
Bio/Background:
In the last 10 years, I worked as a Chinese Clinical Psychologist in the city of Nanjing, China. I have accumulated over 7000 hours individual therapy hours with my clients, by integrating the therapeutic methods of Psychoanalysis and Existential Therapy. However, the therapeutic philosophy of my practice is based on the Chinese Taoism--I will actively listen to and contain your unbearable emotions, even Trauma and PTSDtic experiences, and help you transforming these personal struggles into wisdom and meanings of your life. I am now settling myself in LA, and hoping to work with clients with all races and countries. I am now also a clinical candidate of New Center for Psychoanalysis, LA. And I am offering Psychodynamic therapy(1-2 sessions / week) and Psychoanalytic Therapy(3-4 sessions / week) in both Mandarin and English.