David Sones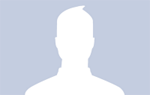 David Sones, MD
MD; Psychiatrist
License # G61166
Contact Information:
E-mail: (no permission to view this data)
---
Practice Information:
Areas of Practice: Family Conflict; Anxiety Disorders; Depression and Mood Disorders; Peer Relationships; Work/Career Issues; Relationship Issues; Medication Management
Years in Practice: 20 or more
Populations Served: Couples; Adults
---
Bio/Background:
After earning his undergraduate degree from Cornell University, Dr. Sones attended UCLA School of Medicine. His first year of psychiatric residency was at New York University Medical School and he then completed his training at UCLA Neuropsychiatric Institute. He subsequently graduated from the psychoanalytic training program at the Los Angeles Psychoanalytic Society and Institute. Dr. Sones is board certified in psychiatry by the American College of Psychiatry and Neurology. He currently has an academic appointment in the Department of Psychiatry and Biobehavioral Sciences at the David Geffen School of Medicine at UCLA as an Assistant Clinical Professor. Dr. Sones has maintained a full-time psychiatric practice in Los Angeles since 1990.
Back to profile