Gerard Sobnosky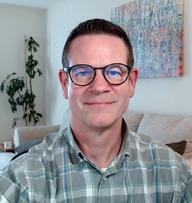 Gerard Sobnosky, LMFT
LMFT
License # 102697
Contact Information:
E-mail: (no permission to view this data)
Languages spoken: Conversational Turkish
---
Practice Information:
Areas of Practice: Life Transitions/Adjustments; Depression and Mood Disorders; Diversities; Anxiety Disorders; Grief and Loss; Relationship Issues; Bipolar Disorder
Populations Served: Adolescents; Older Adults; Couples; Adults
---
Bio/Background:
You may be wanting relief from specific symptoms or help reaching specific goals. Or maybe you're struggling with how it feels to be you in the world, and longing to feel more comfortable in your own skin. Perhaps you're seeking a new way relating to others that feels more genuine and fulfilling. Psychotherapy and psychoanalysis can help you find relief and achieve a more authentic way of living. By working together in the context of a safe therapeutic relationship, we can help you become aware of what's contributing to your difficulties, which can help you find the freedom to feel and live in a more satisfying way.
Research shows that much of what we think and feel happens on an implicit or unconscious level in our brains, which is why it's so hard to create lasting change even when we want to. That's also why it can be so helpful to have a compassionate therapist trained to identify implicit/unconscious patterns, to help free you to choose new, healthier outcomes.
Please feel free to call me if I can provide any information to help you decide if this is a good fit for you.
Back to profile