Janet Smith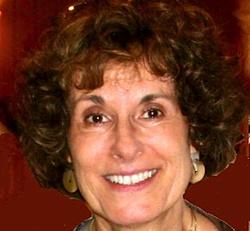 Janet K Smith, PhD
Psychologist
License # PSY12167
Contact Information:
E-mail: (no permission to view this data)
---
Practice Information:
Areas of Practice: Family Conflict; Depression and Mood Disorders; Trauma and PTSD; Anxiety Disorders; Narcissistic Personality; Grief and Loss; Relationship Issues
Years in Practice: 20 or more
Populations Served: Older Adults; Couples; Adults; Families
---
Bio/Background:
I am particularly interested in the motivations and mind states that drive behavior and shape personality. My emphasis is the interplay of mind and body, especially related to eating disorders and Trauma and PTSD suffered in childhood and adolescence. I am a psychoanalytic psychologist, Training and Supervising Analyst, and on the senior teaching faculty at NCP in the core analytic and psychotherapy programs. I supervise students who wish to deepen their understanding of a psychodynamic approach to treatment. For a more complete bio I invite you to visit my website: weighty-issues.com.
Back to profile