Anne Simpson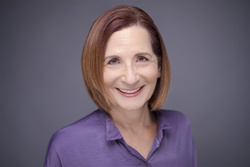 Anne B. Simpson, PhD
Research Psychoanalyst
License # RP 209
Contact Information:
E-mail: (no permission to view this data)
---
Practice Information:
Areas of Practice: Anxiety Disorders; Life Transitions/Adjustments; Depression and Mood Disorders; Grief and Loss; Attachment Disorders; Relationship Issues; Creative Blocks
Years in Practice: 11-20
Populations Served: Older Adults; Couples; Adults
---
Bio/Background:
As a psychoanalyst in private practice, I work with adults, ages 18 and older, on challenges that can seem insurmountable until understanding is achieved in a safe and empathic therapeutic relationship. Problems addressed may include achieving a realistic, complex sense of self; developing strong and supportive attachments with other people; discovering options for transcending creative and professional conflicts; and finding meaningful ways to respond to major life transitions. In a dedicated analytic partnership, working through these issues together, change and growth are always possible.
Back to profile