Justin Shubert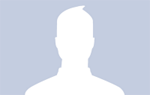 Justin Shubert, PsyD, PhD
Psychologist
License # PSY23766
Contact Information:
---
Practice Information:
Areas of Practice: Diversities; Anxiety Disorders; Depression and Mood Disorders; Gender Identity; Attachment Disorders; LGBTQQ; Transgender
Years in Practice: 6-10
Populations Served: Couples; Adults
---
Bio/Background:
Justin Shubert, PsyD, PhD, is a psychologist and psychoanalyst in private practice on the east side of Los Angeles and the Founder of Silver Lake Psychotherapy. He is a founding member of the Committee on Diversities and Sociocultural Issues at the New Center for Psychoanalysis as well as the Diversity Editor of The American Psychoanalyst and the chair of the Committee on Gender and Sexuality of the American Psychoanalytic Association. Clinical interests include working with anxiety, depression, creativity, diversities and the LGBTQ+ community.
Back to profile