R. James Perkins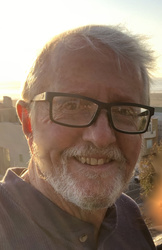 R. James Perkins, MD
Psychiatrist
License # A22875
Contact Information:
E-mail: (no permission to view this data)
---
Practice Information:
Areas of Practice: Divorce; Family Conflict; Anxiety Disorders; Parenting; Depression and Mood Disorders; Work/Career Issues; Relationship Issues; Codependency
Years in Practice: 20 or more
Populations Served: Adolescents; Couples; Adults; Families
---
Bio/Background:
Robert James Perkins, M.D. is a board certified adult and child psychiatrist and psychoanalyst. A Training and Supervising Analyst at the New Center for Psychoanalysis, he is an Assistant Professor of Psychiatry at UCLA and a past president of the Los Angeles Child Development Center. He is in private practice in Brentwood with particular interest in psychoanalytic treatment and psychotherapy with adults, as well as working with couples, adolescents and their families.
Back to profile