William Bauer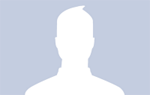 William Bauer, PhD, PhD
Psychologist
License # PSY10036
Contact Information:
E-mail: (no permission to view this data)
---
Practice Information:
Areas of Practice: Eating Disorders; Anxiety Disorders; Life Transitions/Adjustments; Depression and Mood Disorders; Grief and Loss; Attachment Disorders; Relationship Issues; Trauma and PTSD
Years in Practice: 20 or more
Populations Served: Adolescents; Couples; Adults
---
Bio/Background:
Dr. Bauer received a PhD in Clinical Psychology from the University of Rochester followed by a postdoctoral fellowship in Psychoanalytic Psychotherapy at the University of Rochester Department of Psychiatry and a PhD in Psychoanalysis from the Southern California Psychoanalytic Institute. Dr. Bauer is a Senior Analyst at the New Center for Psychoanalysis and a Training and Supervising Analyst at the Newport Psychoanalytic Institute. In addition to teaching and supervising graduate psychoanalysts and clinical associates, he maintains a private practice specializing in Psychoanalysis and Psychoanalytic Psychotherapy.
Back to profile