Sharon Bassett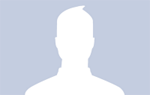 Sharon Bassett, Phd
Research Psychoanalyst
License # RP 46
Contact Information:
E-mail: (no permission to view this data)
---
Practice Information:
Areas of Practice: Anger Management; Work/Career Issues; LGBTQQ; Divorce; Anxiety Disorders; Relationship Issues; Creative Blocks
Years in Practice: 11-20
Populations Served: Older Adults; Adults
---
Bio/Background:
I began my professional career as an English professor. My teaching of literature and writing has always informed by the psychoanalytic ethos. In becoming a Research Psychoanalyst I was able to be a witness to individual transformation on a more intimate scale. I have a special affinity for creative and artistic people.
Back to profile