Jill Model Barth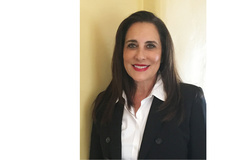 Jill Model Barth, PhD, PsyD
LCSW; Psychologist
License # PSY14952
Contact Information:
E-mail: (no permission to view this data)
Languages spoken: English
---
Practice Information:
Areas of Practice: Life Transitions/Adjustments; Depression and Mood Disorders; Trauma and PTSD; Anxiety Disorders; Narcissistic Personality; Attachment Disorders; Relationship Issues; Bipolar Disorder
Years in Practice: 20 or more
Populations Served: Adolescents; Groups; Couples; Adults; Families
---
Bio/Background:
I have been in clinical practice doing psychoanalytic therapy and psychoanalysis for 25+ years. I am passionate about working with patients who struggle with depression, anxiety and fractured relationships. My patients teach me about truth and aliveness as they allow me to enter into a deep and meaningful journey with them. In addition to my clinical practice, I am a training/supervising Psychoanalyst and faculty member of The New Center of Psychoanalysis. I am also a faculty member of LAISPS and teaching/supervising faculty at The Wright Institute. Since 2008, I have been an Associate Professor and Core Faculty of The Chicago School of Professional Psychology.
I work to understand depression, anxiety and personality disruptions that interfere in ones' personal and professional relationships. With many years of experience in the field of psychotherapy and psychoanalysis, I specialize in working with patients who have had unsuccessful treatment in the past and who want to take the leap and try again.
Back to profile