Mark Leffert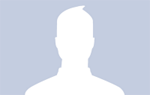 Mark N Leffert, MD
MD; Psychiatrist
License # G18669
Contact Information:
E-mail: (no permission to view this data)
---
Practice Information:
Areas of Practice: Depression and Mood Disorders; Trauma and PTSD; Eating Disorders; Anxiety Disorders; Aging, Death and Dying; Autism Spectrum Disorder; ADHD; Bipolar Disorder; Obsessive-Compulsive Disorder
Years in Practice: 20 or more
Populations Served: Adolescents; Older Adults; Couples; Adults
---
Bio/Background:
I bring 50 years of clinical experience to my practice. I am or have been a training and supervising analyst at four psychoanalytic institutes. I practice intensive psychotherapy and prescribe medication if indicated. I welcome new patients. My approach is Existential , focused on healing, relief of pain and suffering and the search for personal meaning. I am the author of five books and several articles that describe my way of working with patients. I practice in Santa Barbara, California, but also work with patients at a distance via telephone, FaceTime, and Skype. I am the author of a now classic paper on psychotherapy at a distance.
Back to profile