Deborah Kirschbaum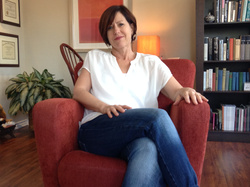 Deborah Kirschbaum, PhD, PsyD
Psychologist
License # Psy12070
Contact Information:
E-mail: (no permission to view this data)
Languages spoken: English
---
Practice Information:
Areas of Practice: Diversities; Family Conflict; Anxiety Disorders; Parenting; Life Transitions/Adjustments; Work/Career Issues; Grief and Loss; Aging, Death and Dying; Relationship Issues; LGBTQQ; Creative Blocks; Codependency
Years in Practice: 20 or more
Populations Served: Groups; Couples; Adults; Families
---
Bio/Background:
I have been a licensed psychologist for 30 years and a certified psychoanalyst for 15 years. Psychoanalysis and in-depth psychoanalytic psychotherapy offer a profound, in-depth opportunity to explore repetitive patterns of behavior and understand what inhibits you in your relationships, creativity and general life contentment. I n addition to my private practice with adults, couples and families, I teach classes on Freud and participate in case consultations at the New Center for Psychoanalysis. Additionally, I have taught, supervised and mentored new teachers for CAPA, the Chinese American Psychoanalytic Alliance. I supervise Psychiatric residents at University of California at Irvine.
Back to profile