Deborah Kirschbaum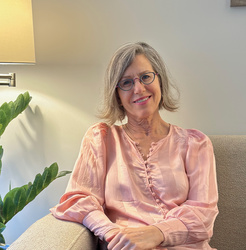 Deborah Kirschbaum, PhD, PsyD
Psychologist
License # Psy12070
Contact Information:
E-mail: (no permission to view this data)
Languages spoken: English
---
Practice Information:
Areas of Practice: Family Conflict; Life Transitions/Adjustments; Work/Career Issues; LGBTQQ; Diversities; Anxiety Disorders; Parenting; Grief and Loss; Aging, Death and Dying; Relationship Issues; Creative Blocks; Codependency
Years in Practice: 20 or more
Populations Served: Groups; Couples; Adults; Families
---
Bio/Background:
I have been a licensed psychologist for 30 years and a certified psychoanalyst for 17 years. Psychoanalysis and in-depth psychoanalytic psychotherapy offer a profound, in-depth opportunity to explore repetitive patterns of behavior and understand what inhibits you in your relationships, creativity and general life contentment. In addition to my private practice with adults, couples and families, I teach classes on Freud and case consultation for candidates at the New Center for Psychoanalysis and Psychiatric residents at University of California at Irvine.
Back to profile