Sylvia Jones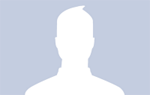 Sylvia G Jones, Ph.D., PsyD
LCSW
License # LCS 1059
Contact Information:
---
Practice Information:
Areas of Practice: Diversities; Parenting; Depression and Mood Disorders; Grief and Loss; Attachment Disorders; Aging, Death and Dying; Relationship Issues; Trauma and PTSD
Years in Practice: 20 or more
Populations Served: Adolescents; Older Adults; Couples; Adults; Families
---
Bio/Background:
Worked at Neuropsych Institute at UCLA, 1966-1969, working with families of adult and child inpatients School Social Worker in Tacoma Public Schools, 1969-1970 Private Practice Children and Adults, 1971 to present Worked at Stuart House (Run by Rape Treatment Center of Santa Monica. Did evaluation and treatment of sexually abused children. (1987 to 1989 20 hour a week). Graduated from Analytic Training Program at ICP, 1994 to 1998. Special interest: Have worked for decades with adults, male and female , who were molested as children.
Back to profile