Mariann Miller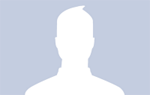 Mariann Hybels Miller, Ph.D., Psy.D.
Psychologist
License # PSY8418
Contact Information:
E-mail: (no permission to view this data)
Languages spoken: English
---
Practice Information:
Areas of Practice: Anxiety Disorders; Life Transitions/Adjustments; Depression and Mood Disorders; Attachment Disorders; Aging, Death and Dying; Relationship Issues; Trauma and PTSD
Years in Practice: 20 or more
Populations Served: Older Adults; Couples; Adults
---
Bio/Background:
Director of Los Angeles Institute and Society for Psychoanalytic Studies' Trauma Studies Program.
Specialize in treating complex trauma as well as one-time life threatening trauma.
Author of Aftermath: Survive and Overcome Trauma
Back to profile