David Thomsen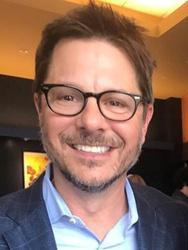 David Thomsen, MBA
Other
Contact Information:
E-mail: (no permission to view this data)
Languages spoken: English
Years in Practice: 20 or more
Populations Served: Children and Adolescents; Older Adults; Couples; Adults; Families
---
Bio/Background:
David is a member of an Executive Team comprised of CFAs, CPAs, MBAs and legal experts. SFE Investment Counsel Inc. serves two types of clients—individuals and organizations. Our individual clients come from all walks of life, from university professors and architects to doctors and entrepreneurs. We consult on financial planning, on wealth transfer, estate planning, income taxes, retirement planning, education funding and charitable gifting.
SFE also serves businesses, family offices, non-profits and other financial advisory firms. Like individual investors, our organization clients want their assets actively managed. That means they rely on us to select securities to help them achieve their goals.
In both arrangements SFE regularly monitors portfolios and adjusts their composition to reflect clients' changing needs, market fluctuations, risk tolerance and social impact. We charge a single investment management fee; there are no "add-on" fees for our services.
Back to profile