Honoring Peter Loewenberg, PhD
March 6, 2021, 10:00 AM - 12:00 PM
This event will take place online via Zoom. Once you register, you will receive an email with the link and more information.
*** Registration will close at 4:00 PM the day before the event. No registrations are possible after this time.
All times listed are in Pacific Standard Time (PST)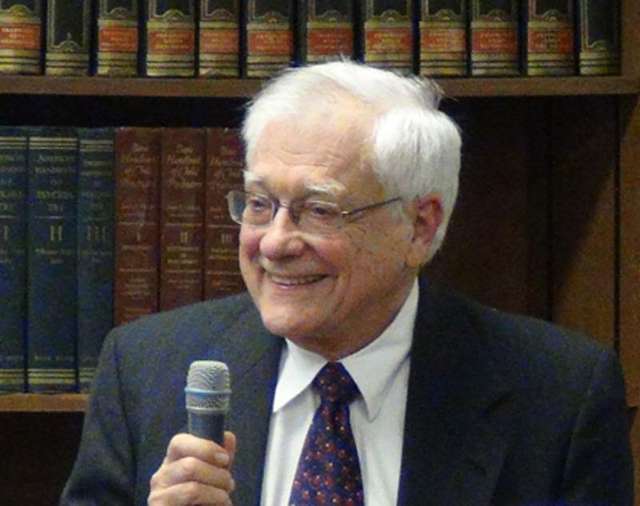 Join us as we congratulate and honor Dr. Loewenberg on his lifetime of achievement and celebrate his worldwide contributions as a historian, psychoanalyst, and the architect of the research psychoanalyst training programs. 
You will hear about Peter from special guests, including Dr. Nancy Chodorow, Dr. Sverre Varvin, chair of the China Committee, IPA, Dr. Robert Paul, psychoanalyst and anthropologist at Emory University, and from family and friends.
---
We invite you to share your messages and stories, which will be compiled and presented to Dr. Loewenberg.
---
This event is free. 
RSVPs are required to receive your Zoom link. 

Peter Loewenberg, PhD, is Professor Emeritus of History and Political Psychology at UCLA. He led the UCLA Bruin Grenada Project in 1965-66 when MLK's SCLC called on UCLA for teaching help in preparing the segregated African-American high school students in Grenada, northern Mississippi for school integration.
Dr. Loewenberg is a Training and Supervising Analyst and former Dean of the New Center for Psychoanalysis. He was elected North American Representative on the International Psychoanalytic Association (IPA) Board. He Chaired the IPA China Committee, 2007-2013, which initiated full psychoanalytic training in China. He is the author of many publications, including Decoding the Past: the Psychohistorical Approach (1996) and Fantasy and Reality in History (1995). He is Editor (with Nellie Thompson) of 100 Years of the IPA (1910-2010) (2011).
He was elected an Honorary Member of the German Psychoanalytic Association (DPV), was the Sir Peter Ustinov Visiting Professor at the University of Vienna, and received the Nevitt Sanford Award for his professional contributions to the field of Political Psychology. The Austrian Republic conferred on him its Cross for Culture and Art. He served as Chair of the Committee on Research and Special Training of the American Psychoanalytic Association.
Winner of the first Edith Sabshin Award "for excellence in teaching psychoanalytic concepts" in 1999, he is also the recipient of Fulbright, Social Science Research Council, American Council of Learned Societies, National Endowment for the Humanities, Guggenheim, Rockefeller, Austrian Ministry of Education, Pro Helvetia, and Max Planck Institute für Geschichte fellowships and many other honors.
---
We invite you to donate in Peter's honor to NCP's Scholarship Fund for Training Research Analysts.
---