Book Club Meeting
February 24, 2020, 11:30 AM - 12:30 PM
For this meeting, the Book Club is reading
Girl, Woman, Other
 by Bernardine Evaristo.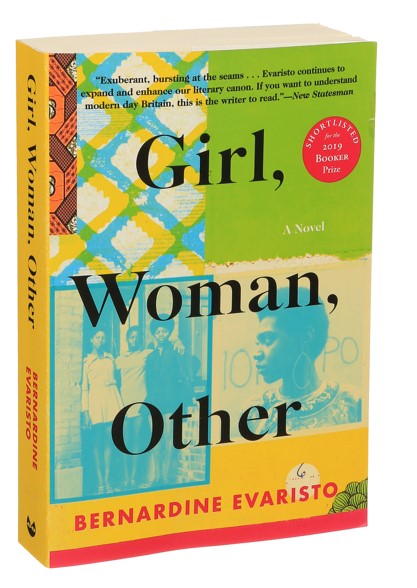 Each chapter of Girl, Woman, Other follows the life of one of the 12 characters as they negotiate the world. Although each character has their own chapter, their lives intertwine in numerous ways -- from friends and relatives to chance acquaintances.
Some of the themes explored are feminism, politics, patriarchy, success, relationships, and sexuality. 
Asked about her motivations in writing the work, Evaristo said: 
"I wanted to put presence in to absence. I as very frustrated that black British woman weren't visible in literature. I whittled it down to 12 characters -- I wanted them to span from a teenager to someone in their 90s, and see their trajectory from birth, though not linear. There are many ways in which otherness can be interpreted in the novel -- the women are othered in so many ways and sometimes by each other. I wanted it to be identified as a novel about women as well." (Edited excerpt from Wikipedia)
This month's meeting of the Book Club has been scheduled one week later than usual due to APsaA Conferences. The Book Club typically meets on the 3rd Monday of the month at 11:30 a.m. unless otherwise noted and is open to NCP members, the psychoanalytic community, and the interested public.