Newsfeed > NCP Member Susan Donner Awarded 2019 Rieger Psychodynamic Psychotherapy Award
by Stephanie Carbone
,
posted on Jul 16, 2019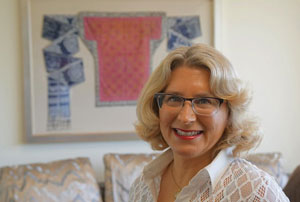 Susan Donner, MD, NCP Member and Chair of NCP's Child Analytic Committee, has been selected by the American Academy of Child & Adolescent Psychiatry (AACAP) to receive the 2019 Rieger Psychodynamic Psychotherapy Award.

This award recognizes the best published or unpublished paper written by an AACAP member which uses a psychodynamic framework and presents clinical material demonstrating the inner life of an infant, child, or adolescent to illustrate the paper's idea or hypothesis.

The award will be presented at AACAP's 66th Annual Meeting in Chicago October 14-19, 2019, where Dr. Donner will give an Honors Presentation and attend the Distinguished Member Awards Luncheon and Opening Plenary.